If you're reading this chances are you are interested in knowing more about having your own website. You are probably going to ask why you need an author website before your book is even published. The simple answer is your website is an invaluable tool. As an author today, it's essential that you have a website. Whether your book is still in the works, or it's already published, a well-designed website increases your credibility and your visibility online.
You can use your website to market and promote your book and communicate with your readers. It is your online calling card. Having a website gives your book and you a professional image. A website is also the place where you own the content. You can use it for your other books, future books and create a blog around your work.
The good news is that your website doesn't need to be overly complicated, or have too many bells and whistles. At a minimum, it should have a few basic components.
What to Include
In addition to a home page, your author website should include an About Me page, a Sales page and a Contact page. A blog is not necessary, but it is an added bonus.
Below is an example of a simple author website.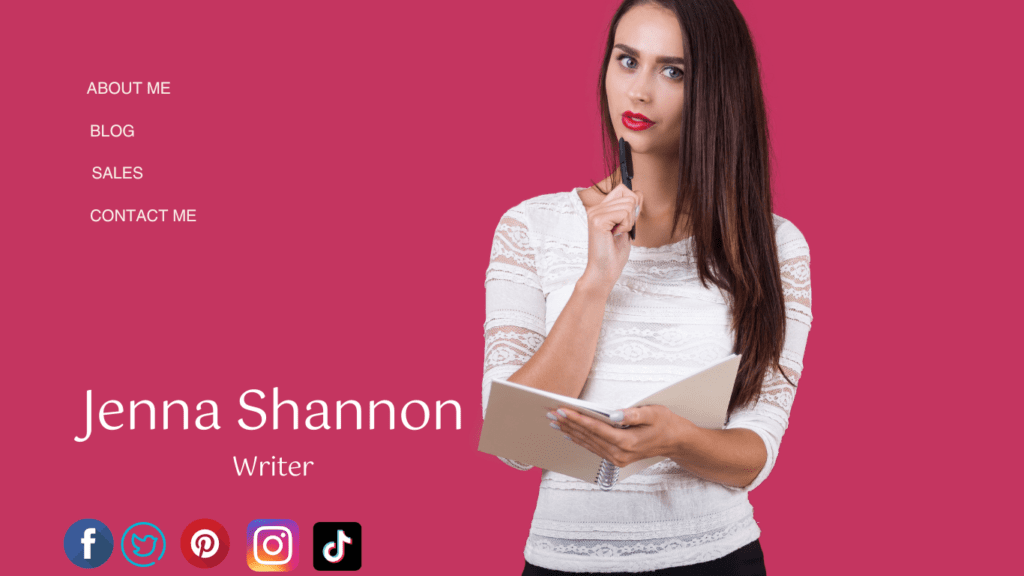 About Me Page
Like your book, your website should have an author bio or an "About" page.  This is a chance for you to get a bit more personal with your audience. Consider sharing general information about your family, where you live or work and what inspired your to write a book.
This page should also have 1 or 2 photos. You can include a professional headshot or a well-composed, high-quality image in a casual setting, or both.
Your "About" page is also an opportunity to show your credibility. You should include where you went to college, what you studied, and when you graduated. If you don't have any formal education, you can share other things that make you qualified to write about your topic, such as your experience in a field that's relevant to your book.
Links to Social Media
Your author website should be linked to your social media accounts, either on your home page or contact page. Try to have at least 2 accounts linked to your site, using the platforms' icons, so that your readers can easily follow you on the platforms they use regularly.
Linking your website and social media accounts isn't just about appearances. Search engines, like Google, value sites that are well-connected to the rest of the internet. In fact, it's almost impossible for Google to detect your site if it isn't linked to another one. 
To be seen, you need to attach your site to the rest of the web. Linking your social media accounts is a great way to do this. The more connected your site is, the more valuable your site will appear to search engines. Also, when search engines find your site valuable, you are more likely to be seen by potential readers.
Blog on Author Website
Unlike your "About Me" page, which is static, your blog is dynamic. This means it is constantly changing as you add more content to your website. You can publish blog posts regularly that go in-depth about your book. These posts could include what inspired you to write your book and interesting research you did. Sharing behind the scenes information about your book helps to generate reader interest. You could also include teaser excerpts of your book to get readers interested in your book. It also gives you the opportunity to connect with readers on a deeper level.
Sales Page
Lastly, you'll want to include a sales page when your book is published. If your book has yet to be published, you can make this a "Coming Soon" page, and change it to a "Shop" page after your book is published.
Your Sales page should provide links, so readers can buy your book. When people visit your website you want to make it easy for them to purchase your book. Include all available places to buy your book, whether it's a personal sales page, or a third-party retailer, such as Amazon or Barnes & Noble.
Your sales page should also include a photo of the cover of the book, a summary, positive reviews, and a way for people to purchase your book–whether that's directly through your site or via a link to another website. This page should be well-formatted and as simple as possible. 
If you have published more than one book, you should have a catalog that displays each of your books and their titles. When a reader clicks on a book, they should be taken to a sales page for that book.
Contact Me
A Contact page is another way to encourage readers to connect with you. This page should have all your contact information, including your email and social media links. You can include a form or email link to make it easy for people to contact you. It's recommended that you set up a professional email that is linked to your domain name. For example, if your domain name is JennaShannon.com your email will be something like [email protected].
WordPress Themes
You will need to choose a WordPress theme. There are many themes to choose from. It's best to select a theme that matches your business or service.
WordPress themes provide all of the front end styling of your WordPress site, including the following:
the overall design or style of your site
font styling
colors
widget locations
page layouts (or templates)
styles for blog posts and blog archives
additional stylistic details
Some themes are free, while others cost a small fee. The advantage of using a paid theme is the support and code are usually better.
Examples of Author Themes in WordPress
Author Pro
Author Pro is a powerful WordPress theme built specifically for professional writers, book authors, publishers, and online libraries. It has a simple yet smart design that helps sell books from your website.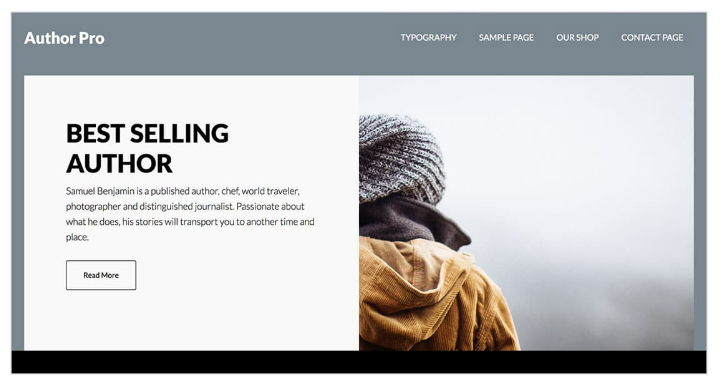 Astra
Astra Theme is a fast and lightweight WordPress multipurpose theme. It has 100s of starter sites, and you can use their 1-click content importer to launch your website quickly.
The theme comes with additional options in the WordPress live customizer to customize layout, header, colors, typography, and blog page. It's highly flexible to add features and create a website for your bookselling business.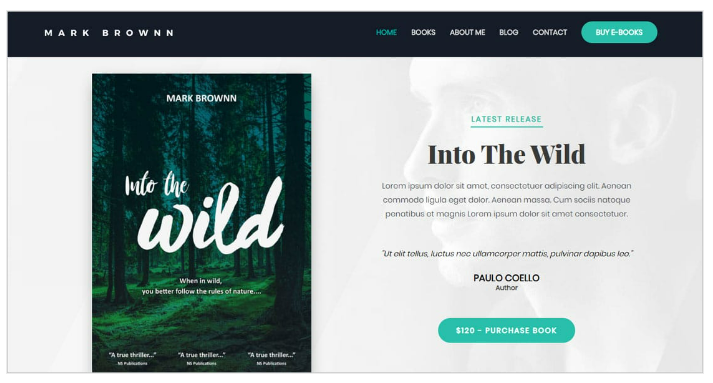 Ultra
Ultra is an elegant WordPress multipurpose theme. It's flexible and powerful to let you make a website of your choice. The theme comes with dozens of pre-made websites for agencies, restaurants, weddings, photography, book authors, and more.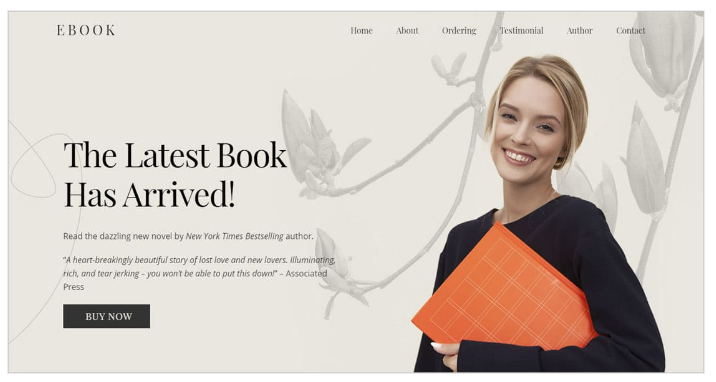 Writers Blogily
Writers Blogily is a stunning WordPress theme for writers, bloggers, authors, and publishers. It comes with a full-width image slider in the header section. It lets you add a call-to-action button on each slide to redirect users to your landing pages.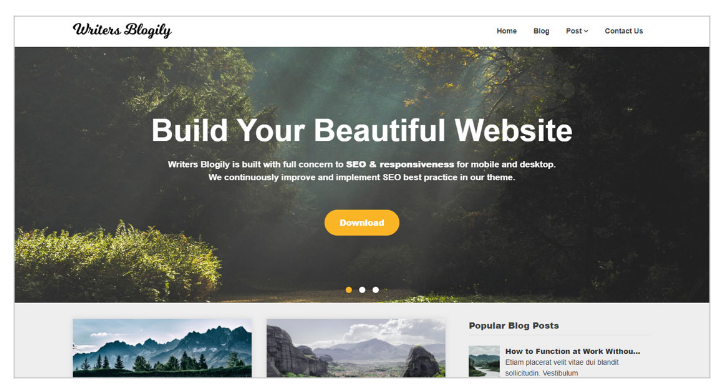 Elementor Pro
Elementor Pro isn't a theme, it's a plugin and it's one of the best WordPress plugins around. Elementor has 1+ million users and it provides groundbreaking features and solid updates that enables you to build an amazing website without having to know how to code. If you're going with a paid plugin it's one of the best and for a nominal fee you're getting the best on the market.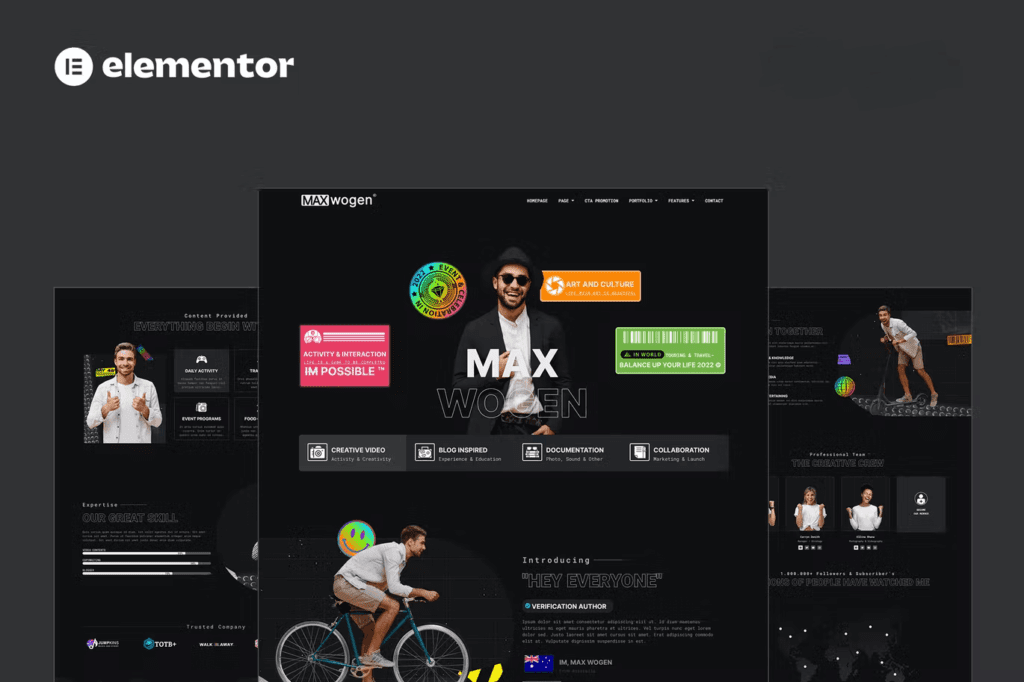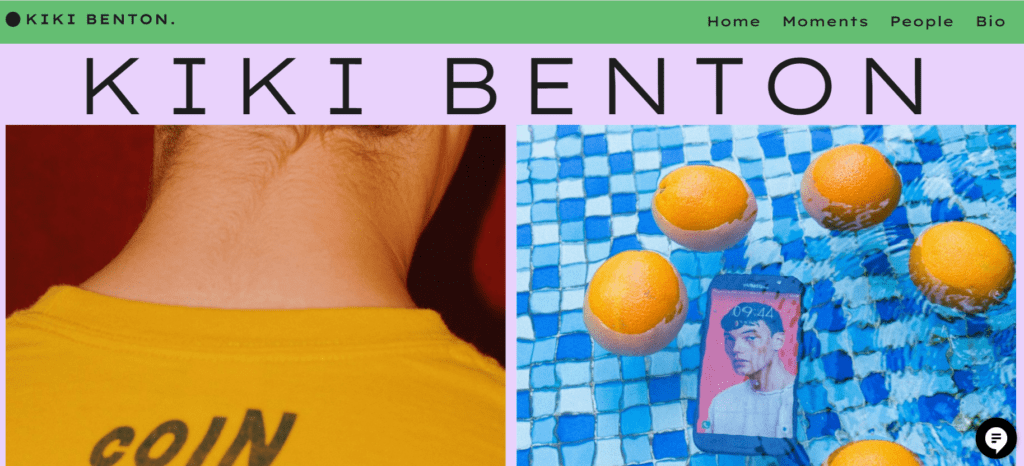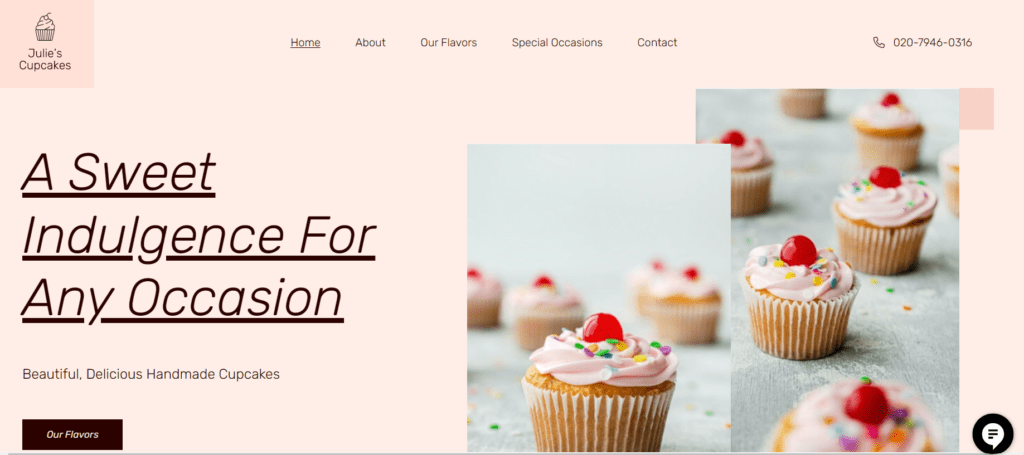 Our Recommendation is Elementor Pro
There are so many WordPress themes available that it can get confusing. There are paid and free themes. You should pick a theme that is suitable for your blog and business. It may be tempting to go with a free theme and that's okay if you do. However, remember for a small yearly fee of less than $100 you will get support for a paid theme. Whereas, if you run into problems you may not get the support you need with a free theme. 
Elemento Pro is one of the best page builders around. A page builder is a way of designing inside of WordPress that is much simpler than what's included in the WordPress framework. It even allows full site control for things like headers and footers and animations without having to know how to code. Also, Elementor Pro comes with a huge library of templates for you to choose from. These pre-built layouts provide you with the foundation needed to create your pages with ease, so you don't need to start from scratch. For more information on Elementor Pro click here. 
Summary
Your website is you "live" online. Your author website should be easy to navigate. It doesn't need to be overly complicated, but it does need to exist and look professional. 
Your website helps readers know who you are, what you write, and why you write. It's a way to establish your brand, connect with readers and tell them about your books. It's a place for your tribe to gather, so you can grow that tribe. In other words, it's the place you invite readers to visit to connect with you.
Even if you have an active following on Twitter or Facebook, these are not your home base. Why is that? Because you don't own them, or control the content. Whereas, at your home, or website you have more control over the environment. You're not renting a space or using someone else's platform like Etsy for example. You own it and you can do what you want with it. Your website and blog are your home base. You need an author website, so you can have a place to invite your readers, let readers get to know you, get in touch with you and invite others to do the same.
WordPress for your Website
We recommend self-hosted WordPress for your author website. It is a powerful and flexible tool. Blue Crab Books has designed and built many websites in WordPress. In fact, we are experts in creating websites in WordPress.
For more information on WordPress websites click here. 
To see our Website page click here.
For more information about WordPress click here.
For more information we recommend reading our post on: Use WordPress to Create Stunning Websites. 
To contact us click here.