There seems to be a resurgence of memoirs lately with Prince Harry's book Spare released earlier this year. These are some recent and notable memoirs for your reading enjoyment. I think there's something for everyone in this list. If you don't want to wait for your book to be delivered you can always download it on Amazon Kindle.
Prince Harry, Duke of Sussex
Release Date: January 2023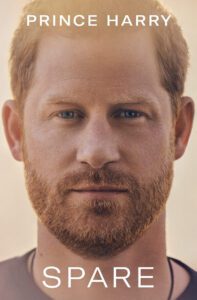 #1 NEW YORK TIMES BESTSELLER
It was one of the most searing images of the twentieth century: two young boys, two princes, walking behind their mother's coffin as the world watched in sorrow—and horror. As Princess Diana was laid to rest, billions wondered what Prince William and Prince Harry must be thinking and feeling—and how their lives would play out from that point on.
For Harry, this is his story at last.
Pamela Anderson
Release Date: January 31, 2023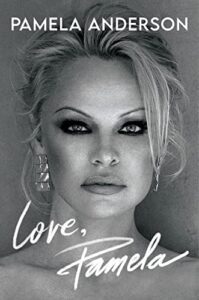 PAMELA ANDERSON's blond bombshell image was ubiquitous in the 1990s. Discovered in the stands during a Canadian football game, she was quickly launched into superstardom, becoming Playboy's favorite cover girl and an emblem of Hollywood glamour and sex appeal. Yet the Pamela Anderson we think we know was created through happenstance rather than careful cultivation.
Love, Pamela brings forth her true story: that of a small-town girl getting tangled up in her own dream. Growing up on Vancouver Island, the daughter of young, wild, and unwittingly stylish parents.
Iliana Regan
Release Date: January 24, 2023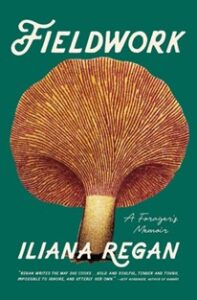 From National Book Award–nominee Iliana Regan, a new memoir of her life and heritage as a forager, spanning her ancestry in Eastern Europe, her childhood in rural Indiana, and her new life set in the remote forests of Michigan's Upper Peninsula. Fieldwork explores how Regan's complex gender identity informs her acclaimed work as a chef and her profound experience of the natural world.
Not long after Iliana Regan's celebrated debut, Burn the Place, became the first food-related title in four decades to become a National Book Award nominee in 2019, her career as a Michelin star–winning chef took a sharp turn north.
Miriam Darlington
Release Date: February 7, 2023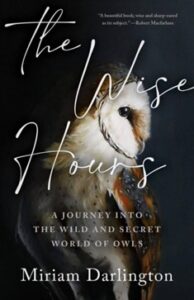 Owls have existed for sixty million years and in the relatively short time we have shared the planet with these majestic birds they have ignited the human imagination, appearing in our myths, songs, and stories as predators, messengers, emblems of wisdom, and omens of doom.
But even as these birds continue to captivate our collective consciousness, celebrated British nature writer Myriam Darlington finds herself–after a chance encounter with a domesticated Great Grey Owl–struck by all she doesn't know about the true nature of these enigmatic creatures. What, she wonders, are owls really like in the wild and what might we learn from them?
Stanley Tucci
Release Date: October 5, 2021
INSTANT NEW YORK TIMES BESTSELLER
Named a Notable Book of 2021 by NPR and The Washington Post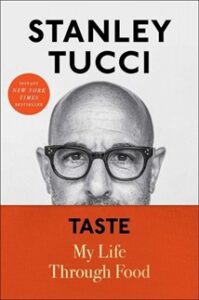 From award-winning actor and food obsessive Stanley Tucci comes an intimate and charming memoir of life in and out of the kitchen.
Stanley Tucci grew up in an Italian American family that spent every night around the kitchen table. He shared the magic of those meals with us in The Tucci Cookbook and The Tucci Table, and now he takes us beyond the savory recipes and into the compelling stories behind them.​
Taste is a reflection on the intersection of food and life, filled with anecdotes about his growing up in Westchester, New York; preparing for and shooting the foodie films Big Night and Julie & Julia; falling in love over dinner; and teaming up with his wife to create meals for a multitude of children. Each morsel of this gastronomic journey through good times and bad, five-star meals and burned dishes, is as heartfelt and delicious as the last.
Written with Stanley's signature wry humor, Taste is for fans of Bill Buford, Gabrielle Hamilton, and Ruth Reichl–and anyone who knows the power of a home-cooked meal.
Mary Karr
Release Date: Viking, 1995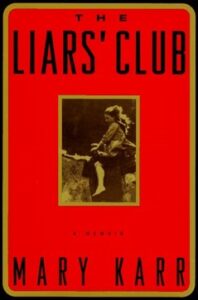 Although this memoir was published in 1995, it is credited as one of main reasons for the revival of memoirs in the last twenty years. It won the PEN/Martha Albrand Award, and become a New York Times bestseller.
"Wickedly funny and always movingly illuminating, thanks to kick-ass storytelling and a poet's ear." –Oprah.com

The New York Times bestselling, hilarious tale of Mary Karr's hardscrabble Texas childhood that Oprah.com calls the best memoir of a generation.
The Liars' Club took the world by storm and raised the art of the memoir to an entirely new level, bringing about a dramatic revival of the form. Karr's comic childhood in an east Texas oil town brings us characters as darkly hilarious as any of J. D. Salinger's—a hard-drinking daddy, a sister who can talk down the sheriff at age twelve, and an oft-married mother whose accumulated secrets threaten to destroy them all. This unsentimental and profoundly moving account of an apocalyptic childhood is as "funny, lively, and un-put-downable" (USA Today) today as it ever was.
Disclaimer: We use affiliate links on our website. As an Amazon Associate I earn from qualifying purchases.