Blue Crab Books & Designs has ebooks for your reading pleasure. We offer ebooks to inform, instruct and entertain you on various topics. We are always adding to our collection of books. We also recommend and review books to our readers.
Typewriter Manuals
We have many typewriter manuals available for you to download. This allows you to get your manual instantly and is environmentally friendly.
Our typewriter manuals range from Adler to Underwood and include the most popular names, such as Olivetti, Oliver and L.C. Smith.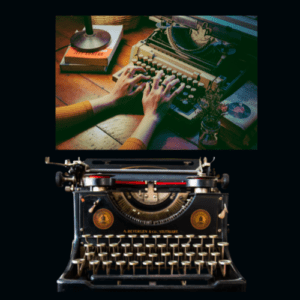 Take a look at our products to find the typewriter manual you're looking for by clicking the link below.
https://bluecrabbooks.com/shop/?swoof=1&product_cat=typewriter-manual
If you don't see the manual you are looking for, drop us a line by completing the form in Contact Us.